Kawartha Mums - How to Save Money on Renovations:
Renovating? Let's be honest, home renovations are not only extremely stressful, but they can be extremely expensive.
It's very tough for homeowners to do necessary or desired renovations while staying within their budget, and often projects are left unfinished due to unforeseen expenses or lack of planning. Hoping to renovate your home in the near future? You can do so by finding creative ways to stay within your budget:
Renovation Savings Tip 1 : Find A ReStore or Garage Sale.
6 Money Saving Renovation Tips
Have you shopped at our local ReStore? Whether you're hiring someone or are planning on doing it yourself, you can cut down on costs by buying supplies and material from a ReStore store. ReStores, run by Habitat for Humanity, are building supply stores that resell used and next to new-building materials. You can buy items at a significantly reduced cost, while still achieving the desired look you are after. Alternatively, scour garage sales for new or next to new supplies. You would be surprised at the deals you can find! Very often you can discover new, in-the-box items from renovations that never materialized.
Renovation Savings Tip 2 : DIY Savings
Renovating can be expensive. Why not save dollars by at least doing some parts yourself? You may need to hire an experienced contractor for the building or plumbing, but can you do the demolition yourself? Hire someone to drywall and mud, but then paint the rooms yourself. While it may be ideal to contract out the entire project, it is not always within everyone's budget. This is a great way to get the polished results you desire, while saving and keeping within your budget.
Renovation Savings Tip 3: Do Your Research
Have you Googled your project? Take time to research and budget for the renovation. Planning to do it yourself? Google a step-by-step tutorial for your anticipated renovation, along with the exact supplies you will need. If this is not a project you have tackled before, this step will assist you in getting a better idea of what you should expect to buy, and will help you budget accordingly. Replacing your bathroom floor? You may think all you need is some flooring to slap down, but how about subfloor, patching compound, craft paper, new baseboards, etc? By taking time to research what your project or renovation requires, you are more likely to stay within your budget and have enough money to see the project to completion.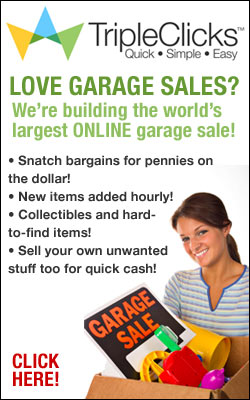 Renovation Savings Tip 3 : Buy Renovation Materials In Advance
While researching and attempting to find out what your anticipated renovation will cost, you may stumble across some perfect materials on sale. You may have to store them in your basement for a time, but collecting the building materials you need while they are on sale can save you a significant amount of money over time.
Renovation Savings Tip 4 : Shop Online
Consider searching online to find the best prices for the products you will need to purchase. Buying lights, tile, hardware, fixtures, and even appliances online can make sense, but know what you're getting and don't let delivery costs eat up the savings. You can save hundreds of dollars on an item by searching online for the best price using the model number.
Renovation Savings Tip 6 : Borrow Wisely
Planning major renovations? For major renovations such as overhauling your bathroom, kitchen, installing new windows, a new roof, etc. consider utilizing a
Purchase Plus Improvement
Mortgage product.
Purchase Plus Improvement
is available for a new home purchase
or
a refinance plus improvement and allows you to add the cost of the proposed renovations into your mortgage with no additional cost and at competitive interest rates.
There are countless more ways to save money on renovations- just be sure to take your time, do your research, and stick well within your budget. By executing these tips you will enable yourself to start AND complete the renovations you desire, while sticking within your budget. For more tips on how to save money and spruce up your home without breaking the bank, be sure to check out the Dustin James Mortgages page on Facebook!
About the Author
About Dustin James
Dustin James, regularly shares Savvy Money Saving Tips on Kawartha Lakes Mums. Dustin, a mortgage agent with Dominion Lending Centres, is committed to helping people in the Kawartha Lakes achieve their financial and real estate goals.
Specializing in residential, commercial financing, refinancing and debt consolidation for the past 7 years, Dustin is able to assist many clients that banks are unable to service, including those who are self-employed or those who have poor credit. If you have a property or personal situation that does not fit the bank's lending criteria, a qualified mortgage agent is the answer.
Find out more about Dustin James on his
profile page
or visit his website
dustinjames.ca
You can also follow
Dustin James G+
Kawartha Lakes Mums welcomes family-friendly writers, email http://scr.im/klmums your series or article proposal today!
Subscribe to Kawartha Lakes Mums to stay in the loop! Visit us on Kawartha Lakes Mums Facebook Page, Kawartha Mums Twitter, and Check out Kawartha Lakes Mums Youtube for Insider Secrets