Kawartha Lakes Mums Asks: Will You Support Kawartha Lakes Homelessness Prevention?
Have you read Danielle Steel's memoir of the loss of her son -
His Bright Light
or her subsequent memoir of her anonymous work with homeless outreach programs -
A Gift of Hope
? This post has information on a Kawartha Lakes effort to help prevent homelessness, as well as
A Gift of Hope
by Danielle Steel.
FTC Disclosure: Kawartha Lakes Mums welcomes family friendly advertising including affiliate links that meet our editorial guidelines. This helps us put food on our table at no additional cost to our readers.
Mark Fevang PReapares for 12th Annual Mark-a-thon Supporting APCH
August 8th 2015, Mark and other volunteer walkers will be lacing up their shoes in support of Kawartha Lakes A Place Called Home.
What motivates people to work towards helping homeless people?
For some, like Danielle Seel it is personal experience.
Helping the Homeless
A Gift of Hope - Helping the Homeless by Danielle Steel
In her powerful memoir His Bright Light, #1 New York Times bestselling author Danielle Steel opened her heart to share the devastating story of the loss of her beloved son.
In A Gift of Hope, she shows us how she transformed that pain into a campaign of service that enriched her life beyond what she could imagine.For eleven years, Danielle Steel took to the streets with a small team to help the homeless of San Francisco. She worked anonymously, visiting the "cribs" of the city's most vulnerable citizens under cover of darkness, distributing food, clothing, bedding, tools, and toiletries. She sought no publicity for her efforts and remained anonymous throughout.
Now she is speaking up to bring attention to their plight.In this unflinchingly honest and deeply moving memoir, the famously private author talks publicly for the first time about her work among the most desperate members of our society. She offers achingly acute portraits of the people she met along the way—and issues a heartfelt call for more effective action to aid this vast, deprived population. Determined to supply the homeless with the basic necessities to keep them alive, she ends up giving them something far more powerful: a voice.
By turns candid and inspirational, Danielle Steel's A Gift of Hope is a true act of advocacy and love.
Mark Fevang- one Man's Crusade to Help Kawartha Lakes Homeless
Mark Fevang is lacing up his shoes in anticipation of A Place Called Home Kawartha Lakes 12th annual Mark-a-thon on August 8th, 2015 Would you like information about this walk-a-thon?
Here is some info on the 12th Annual Mark-a-thon from the website at A Place Called Home.
A Place Caled Home Announces 12th Annual Mark-a-thon
Registration: 8:00am at Victoria Park/Lindsay Farmers' Market OR 10:00am at 363 Kent St. W. (A&W Parking Lot)
Locations:
10K walk, Victoria Park / Lindsay Farmers' Market
5K walk, A&W Parking Lot
Fee: $25.00 in pledges or a $30.00 registration fee
Join Mark Fevang on August 8 in his 12th Annual Walk to raise money and awareness for homelessness. In the past 11 years, Mark has raised over $50,000 for A Place Called Home and is 'walking' proof of how just one person can make an enormous difference!
Help Mark reach his $10,000 goal in 2015!
How to register:
Pick up a registration form and pledge sheet form directly from A Place Called Home at 64 Lindsay Street South, Lindsay.
Request the registration form and pledge sheet be emailed to you
Register Online on the A Place Called Home Website
Related Links
For more information, on the Mark-a-thon please contact APCH.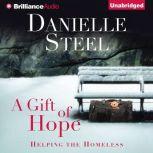 A Gift of Hope: Helping the Homeless - Audio Book Download - $7.50
Retail Price: $14.99
You Save: $7.49
What do you love best about the annual Mark-a-thon in support of A Place Called Home?
Drop us a comment, or connect with us in one of these ways. We love chatting with our readers!:
Thanks for Reading Kawartha Lakes Mums!
Be sure to
Subscribe to Kawartha Lakes Mums
you never know what we'll be blogging next!