Kawartha Lakes Mums Asks: Looking for Family Fishing Resources?
Ontario Family fishing week runs July 2 to 10 2016.
With no fishing license required, it's a great time to try fishing.
Did you know there's a free Ontario Family Fishing Events colouring draw for kids too?
This post has details about the draw as well as some links to fishing resources.
FTC Disclosure: Kawartha Lakes Mums welcomes family friendly advertising including affiliate links that meet our editorial guidelines. This helps us put food on our table.
Do you know what the most important piece of fishing gear is?

AOTU AT9035 Drifting Swimming Buoyancy Vest Life Jacket - $20.52
World Wide Free Shipping
Entering the Ontario Family Fishing Events free kids fishing giveaway is simple.
How do you enter?
Here are a few details:
Ontario Family Fishing Week 2016 Kids Colouring Draw
Have you met Bob the Bobber?
Giveaway - Ontario Family Fishing Week 2016 Colouring Draw
Looking to get your hands on some new fishing equipment?
Then look no further!
Enter the OFFW Colouring Draw for your chance to win a fishing rod & tackle prize package from their sponsors!
Get the official picture on tgeir website , colour the picture any way you like, then complete the form and return it to: Ontario Federation of Anglers & Hunters
This draw is open to children 12 & under.
Why do we love this colouring contest?
This is a draw, not a competition!
Even a squiggle on the page could win!
See colouring page and full details at the link in related links below.
Fun Family Fishing Ideas
Family Fishing Week Regulations
Family Fun Fishing Week does not mean all the rules get tossed out the window. Anglers can fish without a license during this week, however they must still obey the fishing regulations.
Here, in Kawartha Lakes, we are in zone 17 or FMZ 17. You can download the regulations on the Ontario Ministry of Natural Resources website.
There are some important changes to the 2016 regulations, so you will want to check them out.
For example, Walleye is now protected year round on Lake Scugog.
Fishing Instruction
One fun way to learn to fish is to take part in the Learn to Fish program at an Ontario Provincial Park.
Did you know City of Kawartha Lakes has four Ontario Provincial Parks?
One of these parks - Emily Provincial Park is highlighted in the Learn to Fish Ontario Parks video below.
Ontario Fishing License Exemptions
Grandparents taking their grandchildren fishing is a long tradition in Canada and supported by the Ontario fishing regulations.
If you miss out on Ontario Family Fishing Week, you may still be able to fish without a license.
Are you surprised?
Yes, if you have the I.D. specified by the regulations, to prove you are an Ontario resident and either under 18 or over 65, or have a disability, this can be used as your fishing license. In addition, if you are an Aboriginal fishing within your treaty waters you do not need a fishing license.
Otherwise a one-day sport fishing license or an Outdoors Card and fishing tag are required to fish.
Be sure to check the regulations for full details.
Fishing Vacations
Kawartha Lakes is full of great places where you can stay and fish. Many of these fishing resorts have special fish cleaning facilities and equipment yuu can borrow.
One such place is
Long Beach Cottages and Trailer Resort
. They even have fishing packages that include a fully equipped cottage and boat with motor - fuel is extra of course.
Fishing Equipment
When I was a kid, we used to fish with a stick, some string ,a safety pin and worms from the garden.
Did we catch anything?
We...ll...
Fishing is a lot more fun when you have equipment that will keep you safe and help you catch something.
As we learned from one smelt fishing trip with dad, life jackets are a must!

AOTU AT9035 Drifting Swimming Buoyancy Vest Life Jacket - $20.52
World Wide Free Shipping
Yes; we almost lost my younger brother on that fishing trip.
Spending time by the water means you need sun protection and if you are in a shady spot - bug protection too.
Have you ever seen one of these?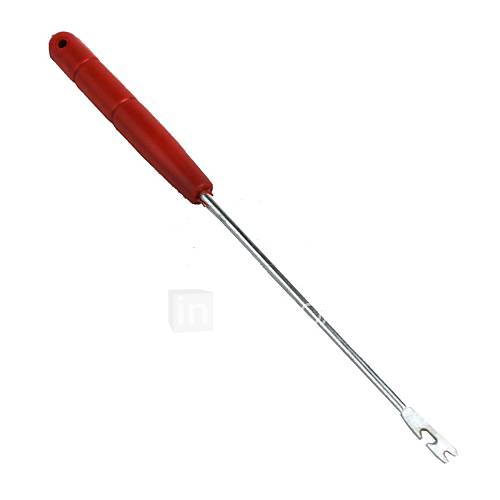 Fishing Dehooker / Hook Remover - Fishing Gear
Now that looks like a handy piece of equipment!
On the other hand, why not avoid barbed hooks and use a circle hook?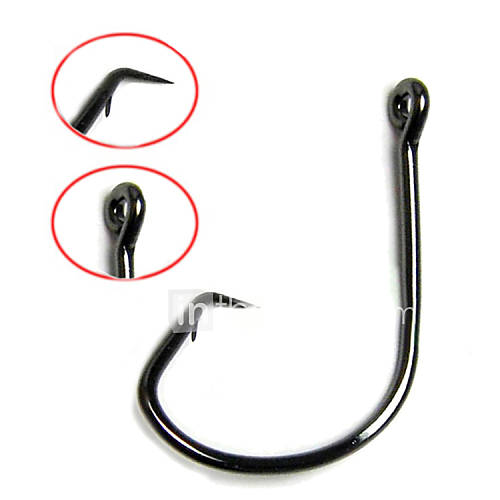 Sport Fishing Circle Hook
Anglers recommend using a circle hook for catch and release as it pinches the fish, rather than stabbing it.
There are many different types of fishing rods available now. Perhaps you or your grandparents remember fishing with a bamboo pole? Fishing rods can take up a lot of storage space, but not if you get one like this pen-shaped telescoping fishing rod. Have you ever tried one of these? We'really thinking of getting one.

Black Mini Portable Pocket Pen Shape Fishing Rod Pole
What about bait?
My grandfather always fished with "a June bug and a worm". Squeamish about using live bait?
Many people are, so they opt for the almost real thing - like these artificial worms.

Earthworm Styled Fishing Lure Bait (10-Pack) - $1.67
Free Shipping
If you really want to catch fish, ask at your local bait shop, they can often even tell you what the fish are ignoring.
Related Links
Any adfly links below will open with a word from a sponsor to help cover expenses. Click the "Skip Ad" Button when it appears in the top right corner to proceed to the webpage.
Find out more at :
http://adf.ly/?id=4009826
Want a direct link to your site? Leave a confidential comment and ask about a free link exchange or sponsoring a post.
How do you introduce your family to fishing fun?
Drop us a comment, or connect with us in one of these ways. We love chatting with our readers!:
Thanks for Reading Kawartha Lakes Mums! Be sure to
Subscribe to Kawartha Lakes Mums
you never know what we'll be blogging next!