Kawartha Lakes Mums Shares High Smoking Costs Affecting Businesses!
Smoking -recent business studies show smoking employees cost businesses big bucks!
This post shares the high costs that businesses are forced to pass onto consumers when they have smoking employees, and a new secret weapon Ontario businesses are using to combat this drain on their resources.
FTC Disclosure: Kawartha Lakes Mums welcomes family friendly advertising including affiliate links that pay us a few cents when you purchase through those links.Thank you.
Related Links
-See Your Link Here Free and Paid Ad Opportunities
-Quit Smoking Today -Training Plus Bonus
-
Ontario Small Business Facebook Group
-
Free Online Stores with Affiliate Marketing
-
More Business Opportunities
Just how much do smoking employees cost businesses?
Workplaces that offer tobacco-free work environments have been shown to be more productive. When compared to smokers, non-smokers take fewer sick days, use fewer health care resources and are overall more productive in their jobs*.
Study Shows Business Costs Per Smoker
The Conference Board of Canada updated its 1997 study on the costs to employers who employ smokers, and it found that the total
costs have increased from $2,565 per smoking employee in 199
7
to $3,396 in 2006.
This cost is due to a combination of
increased absenteeism
decreased productivity
increased health/life insurance rates
increased facility maintenance and cleaning
Considering the impact of smoking on the workplace, it is beneficial to encourage and support your employees to join The First Week Challenge Contest.
Offering your employees an opportunity to win $500 through this challenge is a great incentive and can bring some relief to your bottom line.
How can Employers Promote The First Week Challenge Contest in the Workplace?
Put up posters in locations such as lunchrooms, cafeterias, lounges, locker rooms and health and wellness centres.
Use your intranet to post news about The Challenge and provide a link to www.firstweekchallengecontest.ca.
Launch The First Week Challenge Contest formally in the workplace by setting up a health fair, holding a "lunch 'n' learn" or creating an event.
Hold a company Challenge - give away prizes and incentives to smokers who quit.
Get free help to get started!
Contact First Week Challenge for free materials, such as posters, hand-outs and other ideas.
E-mail: firstweekchallengecontest@ontario.cancer.ca
Call: Smokers' Helpline at 1-877-513-5333 to speak to The First Week Challenge Contest team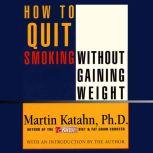 How to Quit Smoking Without Gaining Weight - Audio Book Download - $4.98
Retail Price: $9.95
You Save: $4.97
Are you promoting the First Week Challenge?
What are some of your business cost cutting strategies?
Drop us a comment, or connect with us in one of these ways. We love chatting with our readers!:
Thanks for Reading Kawartha Lakes Mums!
Be sure to
Subscribe to Kawartha Lakes Mums
you never know what we'll be blogging next!