Kawartha Lakes Fleming College Students Present 100 Mile Moveable Feast !
October 1 Fleming College Frost Campus students present annual locavore delights with a twist - this 100 Mile Dinner is a Moveable Feast.
Since the Moveable Feast will have a live and silent auction, this is also a great opportunity for businesses to get their goods and services in front of a locavore audience.
Did you miss the annual 100 Mile Dinner at the Olympia in Lindsay?
If you are interested in eating locally, you will want to grab your tickets for this upcoming local food event.
Fleming College Kawartha Lakes Welcomes Sponsors and Auction Prizes
FTC Disclosure: Kawartha Lakes Mums welcomes family friendly advertising including affiliate links that pay us a few cents when you make a purchase through our links. Thank you.Every penny helps.
Related Links
✳ See Your Link Here. Free and Paid Options - Leave a confidential comment.
✳ More Business Opportunities Posts
✳ More Food Related Posts
Want more info?
Here is a bit we gathered from around the Web.
Moveable Feast Frost Campus, Fleming College, Lindsay, ON
Fleming College's Frost Campus will host a unique 100-mile dining experience in support of the Aquaculture program at Fleming and United Way for the City of Kawartha Lakes. On Saturday, October 1 2016, the Frost Campus Friends Committee will serve up Fleming's Moveable Feast, featuring an array of unique appetizers, and a dinner. All ingredients are locally sourced. Students will be on hand at the event to feature other programs and demonstrations, including a blasting exhibit that will engage guests. The Moveable Feast proceeds will support the United Way for the City of Kawartha Lakes and Fleming College's School of Environmental & Natural Resource Sciences. For more information, please call 1-866-353-6464 ext. 3028.
October 1 Moveable Feast Event Recap
WHEN? Saturday, 1 October 2016 from 5:00 PM to 8:30 PM (EDT)
WHERE? Frost Campus, Fleming College - 200 Albert St S. Box 8000, Lindsay, ON K9V 5E6 -
WHY? Support local charities through United Way
TICKETS? Only $35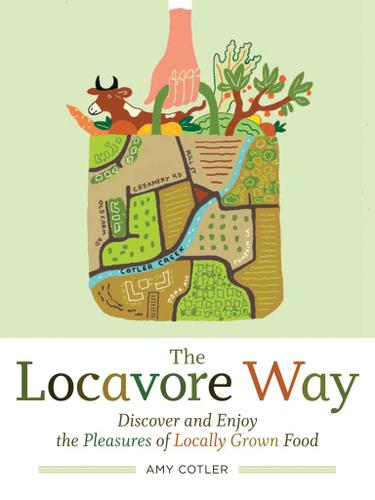 The Locavore Way - $8.63
Retail Price: $12.95
You Save: $4.32
Want more information on this event?
Drop us a comment, or connect with us in one of these ways. We love chatting with our readers!:
Thanks for Reading Kawartha Lakes Mums!
Subscribe to Kawartha Lakes Mums get family friendly content in your inbox - it's free!