Kawartha Lakes Dinner Featuring Local Foods Plus Local Entertanment Supports United Way !
New Related Post : Kawartha Lakes Fleming College presents October 100 Mile Moveable Feast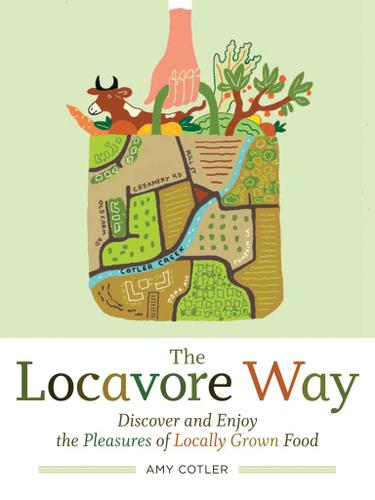 The Locavore Way - $8.63
Retail Price: $12.95
You Save: $4.32
2016 Kawartha Lakes 8th annual 100 Mile Dinner supporting United Way at Olympia Restaurant Cafe & Bar, will have a very special addition this year! Musical entertainment will be provided by local country artist James Barker!
Who is James Barker?
Country fans will know the answer to this one.
James Barker is currently on the top ten in the Countrt Music charts with "Lawn Chair Lazy"!
Did you get your tickets yet for this annual sell out event?
FTC Disclosure: Kawartha Lakes Mums welcomes family friendly advertising including affiliate links that pay us a few cents when you make a purchase.Thanks! Every penny helps!
Related Links
-See Your Link Here - Free and Paid Options available.
Looking for more details?
Here is a bit we gleaned from around the Web.
Olympia Hosts 8th Annual 100 Mile Dinner
Join us celebrating our local farmers at the 8th Annual Kawartha Lakes 100 Mile Dinner. This Farm to Fork Culinary Experience is a fundraiser event with proceeds to benefit the United Way for the City of Kawartha Lakes, and Kawartha Choice FarmFresh.
This annual Local Food dinner will be held at the Olympia Restaurant in downtown Lindsay, Ontario and will feature two seatings at 5:00 pm and 7:30 pm.
There will be entertainment, a cash bar and dinner will be served in Family-Style Service.
Information and tickets available at Olympia Restaurant: 705-328-1444 or Kawartha Lakes Economic Development: 705-324-9411 extension 1232.
Don't miss this sell-out event. Secure your tickets today.
September 12 100 Mile Dinner Event Recap
WHEN? Monday, September 12, 2016 from 5:00 PM to 10:00 PM (EDT) WHERE? Olympia Restaurant Cafe & Bar - 106 Kent Street West, Lindsay, ON K9V 2Y4
WHY? Supporting Local Charities through United Way Kawartha Lakes
WHO? Kawartha Lakes 100 Mile Dinner Planning Committee Organizer of 2016 Kawartha Lakes 100 Mile Dinner The planning committee for the Kawartha Lakes 100 Mile Dinner is comprised of representatives from the Olympia Restaurant, the staff of the City of Kawartha Lakes and the United Way for City of Kawartha Lakes. Special Thanks to all Committee Members: Nicki Dedes, Kelly Maloney, Andy Brooks, Laurie McCarthy, Penny Barton-Dyke.
TICKETS? Could not find price
What are your opinions or experiences with this event?
Drop us a comment, or connect with us in one of these ways. We love chatting with our readers!:
Thanks for Reading Kawartha Lakes Mums!
Be sure to
Subscribe to Kawartha Lakes Mums
you never know what we'll be blogging next!